Introduction
The best business travel gadgets are the ones that make your life easier or at least more interesting. The best business travel gadgets should help you to stay organized, productive, and entertained.
They could also be used to be more environmentally conscious on the road and around town.
Sony WH-100XM5 Headphones
These headphones are wireless and noise-cancelling and come with various features that make them ideal for travel, gym workouts, or work. The smart listening feature allows you to customize the sound based on your environment.
You can also use ambient sound mode, which allows you to hear everything around you without taking off your headphones. These headphones feel comfortable on your ears and have a solid battery life that lasts up to 30 hours when fully charged.
Nimble Champ Portable Charger
The Nimble Champ portable charger is an excellent choice if you're looking for something that will charge your phone multiple times and do it quickly.
The capacity is enough to charge a phone 3.5 times fully, and the charging speed is fast enough. It can also be set up to three devices simultaneously, which makes it more versatile than other products on this list.
Epicka Universal Travel Power Adapter
This power adapter is compatible with most devices and works in over 150 countries. It has two USB ports so that you can charge multiple devices simultaneously.
And the built-in surge protection means you don't have to worry about your electronics getting fried by an electrical spike or whatever happens when the power goes out.
Travel router.
Travel routers are handy devices that let you use your router or modem at a hotel, hostel, or Airbnb.
They're a great way to avoid paying for Wi-Fi at these places and will also give you more flexibility when choosing the best network for your needs. Travel routers are also helpful if you want to connect more than one device to the same Wi-Fi.
Bellroy Tech Kit
The Bellroy Tech Kit is a great way to travel with all your essential tech accessories. The kit includes a microfiber cloth for cleaning your screen and a retractable earbud cord, so you don't have to worry about tangles.
Coffee travel mug.
Most of us rely on coffee and tea to get through the day, but we're often forced to drink it from wasteful paper or Styrofoam cups. A good travel mug will help keep your drink hot without making you feel like a slob with a plastic container.
Some people prefer insulated versions of these mugs, which insulate heat better than regular mugs. However, insulated mugs are typically more expensive and may not be worth their extra cost for most people.
Portable steamer.
A portable steamer is a handy item for travel, and it can steam clothes and other things, especially if you want to clean your clothes while travelling.
It's also great for removing wrinkles from clothing and bedding while you're on the go, so it's perfect for those who pack light and have limited space in their suitcases.
Portable humidifier.
A portable humidifier can help you avoid much of the dry air discomfort. It's easy to use, too; fill the tank with water and turn it on.
The unit will automatically cycle between the heating element and fan to keep the air comfortable without being oversaturated with moisture.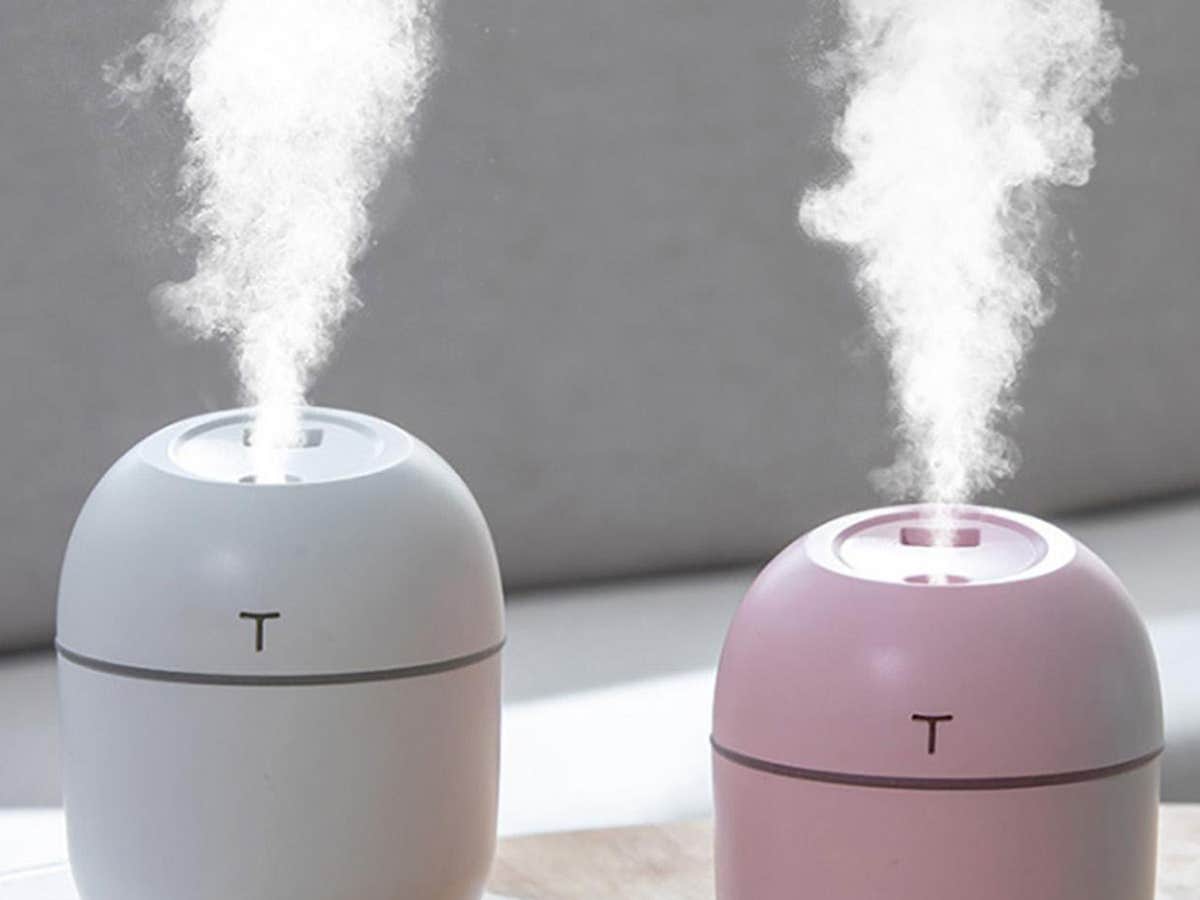 Conclusion
It's simple to become overburdened by all the gadgets, and it can take a lot of work to know what you need. The best tip is that it depends on how much you travel and how long you spend in the car or plane.